About Us
Biens CC
Biens Chocolate Centerpieces are the first shippable chocolate centerpiece featuring 50 luxury chocolate cake truffles on showstopping patented centerpieces.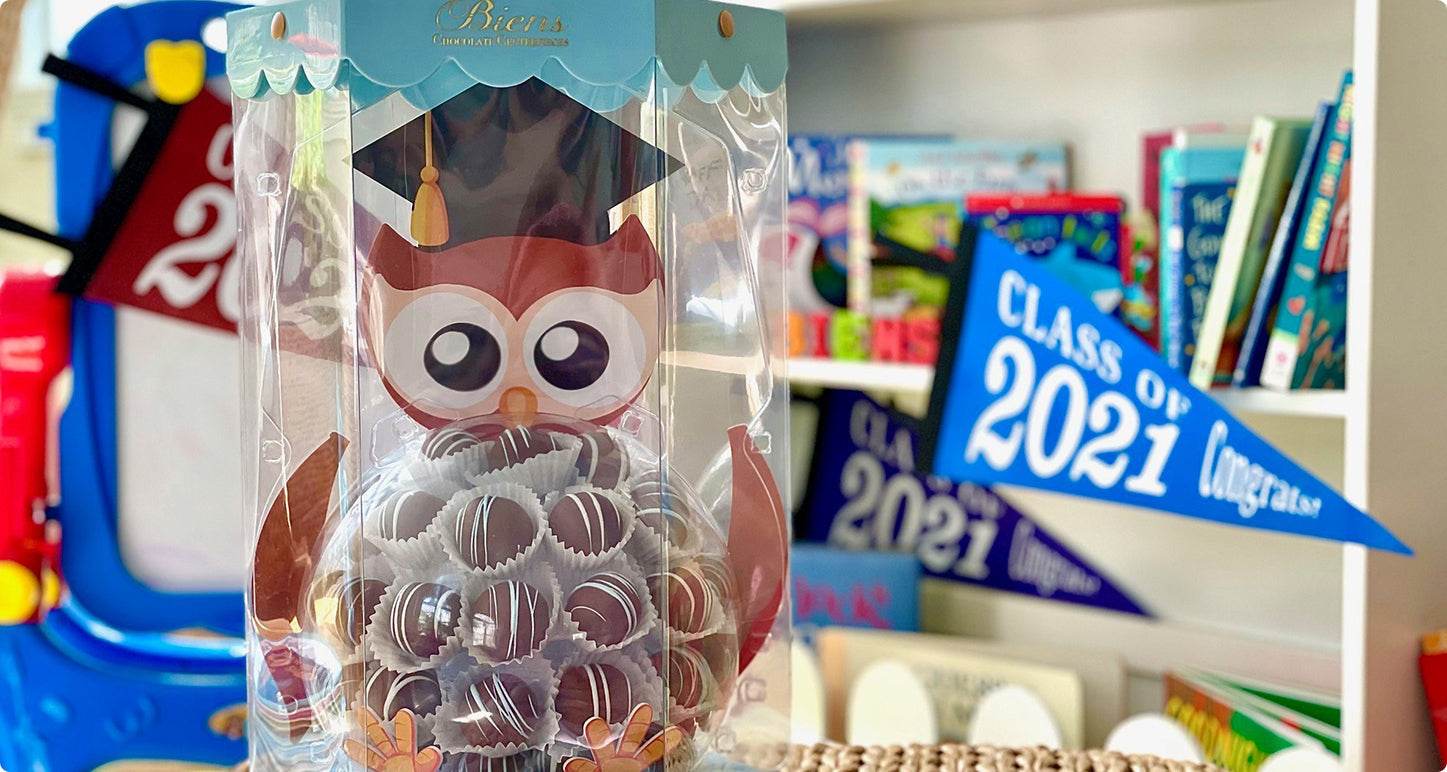 Geraldine Keogh- a native of Dublin, Ireland and now based in Central New Jersey- started Biens Chocolate Centerpieces with her daughter, Lindsay Smith just over a year ago.
After developing an almost cult following for our Signature Chocolate Cake Truffles- Biens- Geraldine and Lindsay wanted to take it up a notch by combining their love for Beautiful Dessert Displays and Delicious Chocolate Gifts!
After successfully graduating from The Goldman Sachs 10K Small Business Program, as well as the Rutgers EPI program this past year- Geraldine took our adorable Thanksgiving Turkey Centerpiece to new heights and developed a line of Custom Bien Towers for each Occasion! Furthermore, with the help of her daughter, the line quickly expanded to over 30 Adorable Characters for every Holiday, Birthday, and Special Occasion imaginable.
Geraldine's insatiable passion for innovation and quality desserts has transformed the limitless trajectory of our delicious Chocolate Centerpieces.
Geraldine Keogh and Lindsay Smith, founders of Biens Chocolate Centerpieces, are a mother-daughter duo who share an innovative prowess for avant-garde chocolate displays that redefine the traditional edible gifting market. Inspired to delight outside of the "chocolate box" mold, they invented and secured several patents for their state-of-the-art range of Biens Chocolate Centerpieces- a shippable chocolate gifting experience. Their signature product, a chocolate truffle with cake-like texture, is presented in a show-stopping packaging designed for life's milestones and holidays. Their clientele quickly grew to high end VIP events for the Super Bowl, Mercedes, Goldman Sachs, Forbes, VH1, Broadway, and more. 
WBENC Certified
Women Owned and Operated
When we invest in women, we invest in the future, unleashing a powerful force for innovation, growth, and progress.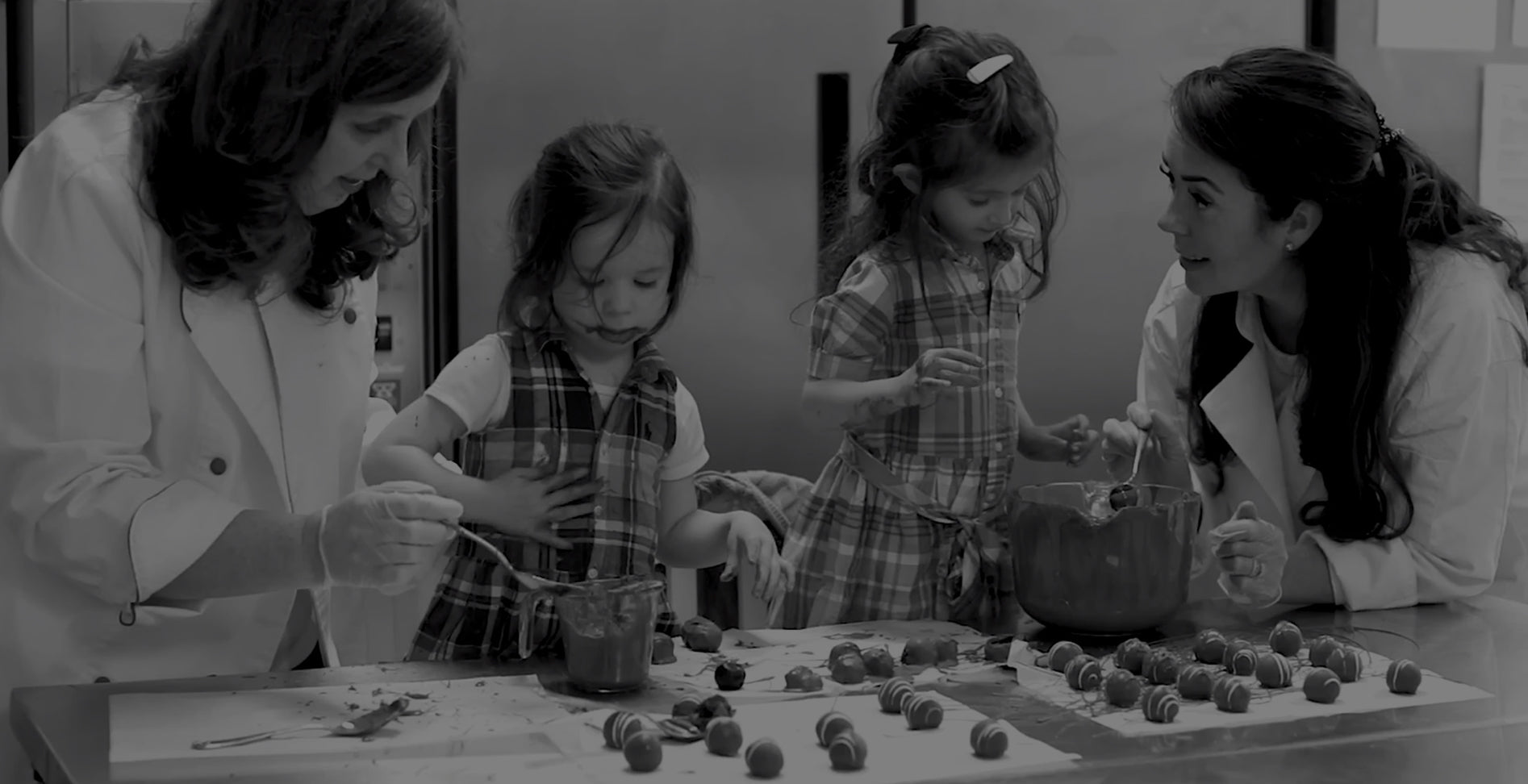 Empowering women in business is not just about gender equality, it's about unlocking the full potential of our society. When women succeed, we all benefit from their creativity, innovation, and leadership. By embracing diversity and empowering women to succeed, we can create a better, more equitable world for all. We are proud and honored to partner with the world's most prestigious brands through their Supplier Diversity programs. As a Mother Daughter owned company, it is our daily mission to uplift and empower the women owned business community in our community and abroad in every facet of our company.
Our ESG Initiative
Deliciously Sustainable
Biens CC is committed to operating our business with integrity, supporting environmental responsibility, and building a diverse and inclusive workplace where our employees can thrive.
We are committed to selecting and collaborating with our suppliers to ensure all product ingredients
and packaging are sourced and designed to protect our customers, our communities, and our environment. We are also committed to ensuring our production processes and food handling practices comply with recognized food quality standards. We continue to assess our operating
practices to identify opportunities to reduce our carbon footprint including our use of water, electricity, and transportation. We define Environmental, Social, and Governance (ESG) criteria as a set of standards for our company's operations as follows: Environmental: Assessing how our activity overlaps with broader environmental considerations.

Social: How we manage relationships with a variety of stakeholders including employees, suppliers, and customers. Governance: Monitoring factors such as our company's leadership, compensation practices,
internal controls, and ethical conduct.

ESG Policy Scope: Biens CC's ESG Policy is intended to provide a framework for how we apply ESG considerations to how we operate our business, how engage with the employees, suppliers and communities in which we do business and the way we pursue, evaluate, and implement our business practices.

ESG Policy Governance:
Biens CC has established an ESG Committee that has the responsibility to develop and review the ESG Policy. Given that ESG is a company priority, the Firm's executive management is
responsible for managing key strategic and tactical decisions for the company and ensuring adherence to this policy. The Committee's membership includes the Chief Executive Officer, The

BIENS CHOCOLATE CENTERPIECES,LLC ESG POLICY

The Committee also engages in the following activities to support the company's ESG framework:
- Designing and implementing a companywide ESG strategy.
- Communicating the Company's strategy and providing regular ESG training and guidance
for employees.
- Reviewing the strategy, operating practices and employee behavior expectations in
response to significant business changes and at least annually.
- Overseeing activities at the company in accordance with the Policy and encouraging
continual improvement in the integration of ESG factors in companywide decision making.
- Developing and implementing ESG reporting.
- Supporting collaboration with other organizations to drive forward the industry's integration
of, and transparency with respect to ESG factors.
- Preparing an Annual Impact Report.
ESG Principles and Philosophy
ESG considerations are a core value, which the company embraces across the organization. Specifically, the company integrates ESG through (i) responsible business practices and (ii) industry and other collaboration activities. We believe that incorporating ESG factors into our business management can help mitigate risk and enhance quality. We recognize there isn't a one-size-fits all approach to ESG integration;
rather, we strive to employ best practices and encourage others we engage with to do the same.
We try to avoid too narrowly defining ESG as it evolves and our company expands its business and
practices, however, we generally evaluate ESG considerations as follows:

ESG Areas of Focus:
Environmental: ingredient, product and packaging sourcing and recyclability, safe quality food
production, finished product, ingredients and packing materials handling & storage, product waste
minimization and environmentally responsible disposal of product by-product (grease), installation
and use of advanced technologies to enhance operating efficiencies and reduce water and electricity usage.
Social: civil and human rights, diversity and equitable opportunities, staff recruitment and
development, staff compensation and benefits, safe workplace practices, community engagement
and support.